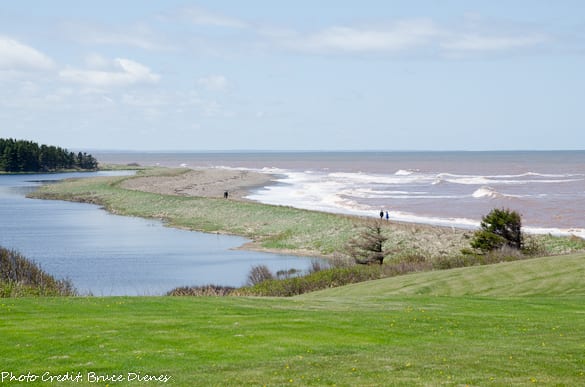 Save the dates of the May long weekend — Friends from the Atlantic provinces and beyond will meet once again for a weekend of shared company and spiritual renewal.
Where?
Atlantic Friends Gathering is an annual event linking members and attenders of the Religious Society of Friends (Quakers) from across Atlantic Canada.  We gather at Camp Geddie, a Presbyterian Church camp on Nova Scotia's North Shore. The spacious grounds, with nature trails and a spectacular beach on the Northumberland Strait provide a natural setting for renewal of our individual and group spirit. 
What?
This year the themes include "Sharing the Spirit in Our Lives" and "Actions to Assist Healing Between First Nations and Settlers."  The programme is not finalized yet, but previous years have included film screenings, nature walks, discussions on spiritual and social justice topics, games, storytelling, dancing, and of course Meeting for Worship. As in previous years, there are no compulsory activities — and there may be kayaks and canoes available to borrow. The healing atmosphere of being in a welcome nature retreat offers an opportunity to open ourselves up to whatever we feel lead us.
Top 5 Reasons You Should Attend Atlantic Friends Gathering
There are activities and events for people of all ages.  "Just Being" is also an activity.
You can propose your own discussion or action group, about faith, action, service, or other topics
You can stay for an afternoon or the whole weekend
This event is especially well-suited for those who are new to Quakers; there are lots of opportunities to ask questions, learn from experienced Friends, participate in Meeting for Worship, or just enjoy the spirit and the place. 
This event is especially well-suited for those who are experienced with Quakers: co-create the programme by bringing your knowledge to a discussion, meet others who share your concerns, and maybe even be the person a newcomer is looking for.
More Info
Contact Maida Follini for more info or to propose a Special Interest Group.  You can also check last year's AFG website to see example activities and registration details.  Signup for email notification (at right) to get this year's info as soon as it's published.
Announcements Coming Soon About…
Registration
Cost (but a sliding scale will be available)